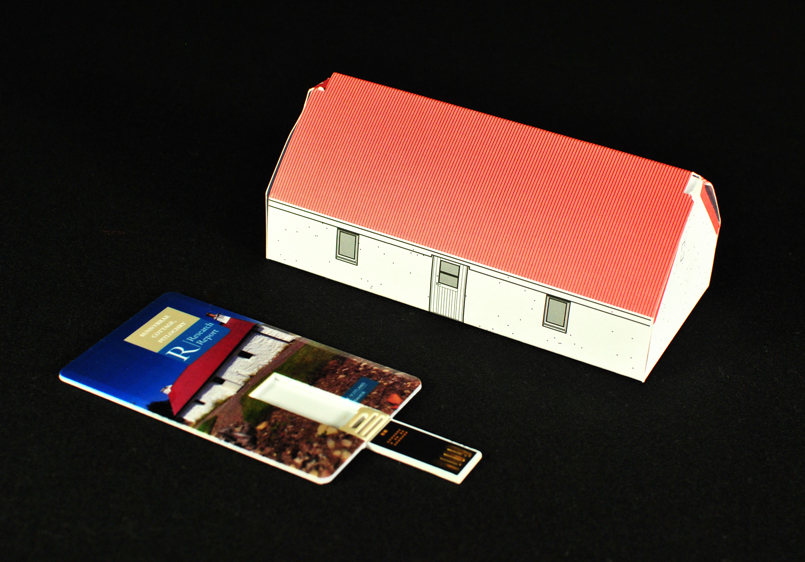 20 Jun

Sunnybrae Cottage – The Oldest House in Pitlochry

Sunnybrae Cottage in Pitlochry is a rare survival of a type of house that was once very common in the Highlands. The research report investigating its history penned by Headland's Managing Director and Historic Buildings specialist Tim Holden and architect Bruce Walker has recently been published by Historic Scotland.

The publication documents the development of the cottage from its initial construction as a cruck framed vernacular building until its purchase by Historic Scotland in 1998. The archaeological work includes everything from the foundations to the wall coverings; from the thatched roof to the linoleum flooring. Bruce Walker's reconstruction drawings bring the whole book to life – they are well researched and illustrates the development of the building beautifully.

Inventively packaged, the publication comes as a USB stick, containing a pdf of the report, together with a pop-up 3D model that can either be viewed online for free (as an e-pub) or purchased for a small fee from Historic Scotland's knowledge base.