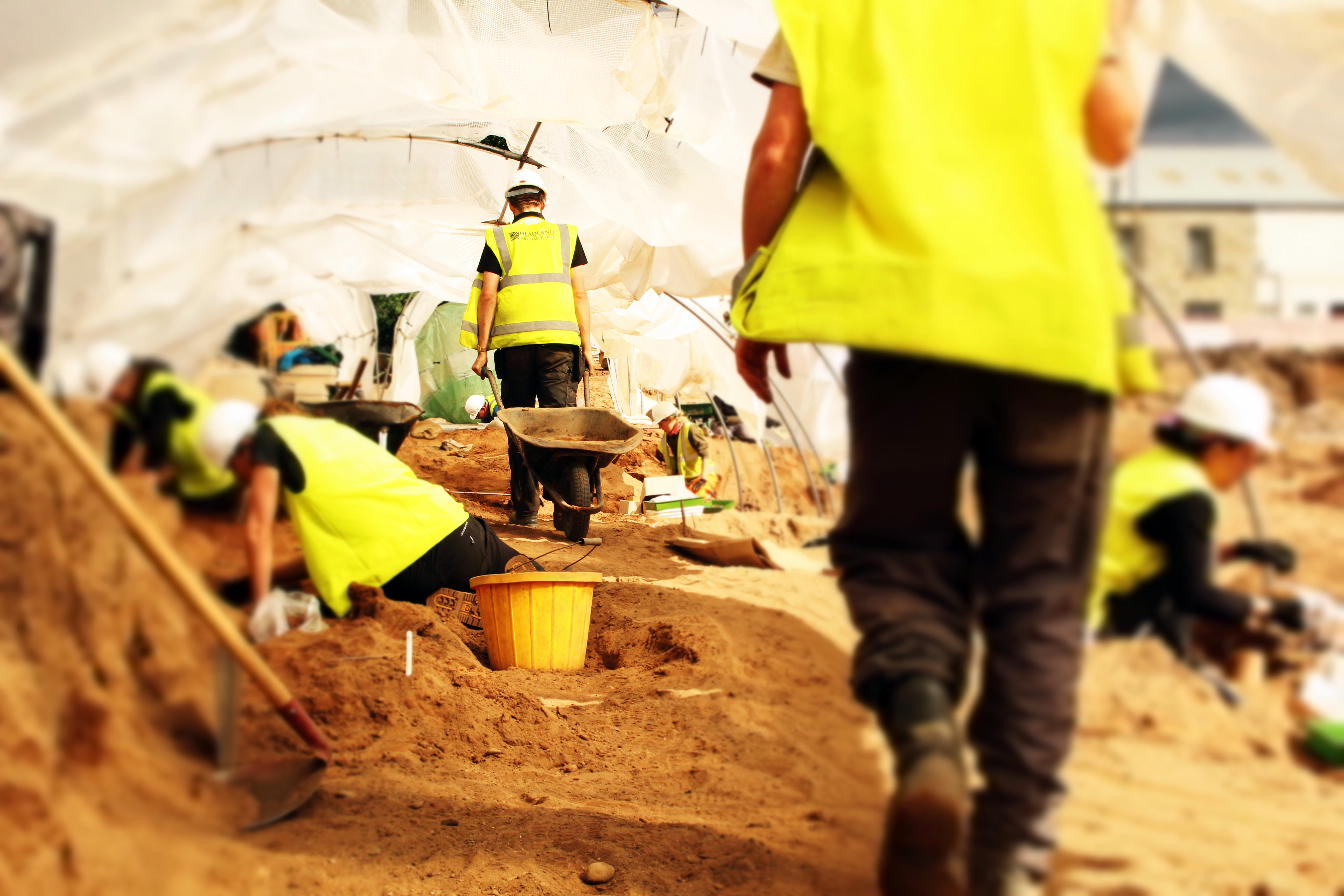 17 May

Headland appointed onto Highways England archaeology framework

Headland Archaeology, the UK's leading privately owned provider of heritage services to the development and construction sectors and part of the RSK group, has been appointed onto Highways England's £195 million archaeology framework.

The four-year framework offers Headland the opportunity to work with the government-owned company to protect and enhance the environment, including the country's unique cultural heritage and buried archaeology, while improving England's motorways and major A roads. Named suppliers will support Highways England on the initial design stages of road schemes in the road investment strategy. Headland has been awarded a place on both lot 2 (£2 million to £5 million) and lot 3 (£5 million+).

Catherine McGrath, Category Manager for Ground Investigation and Archaeology at Highways England says, "We're delighted to announce the new framework; it's the first of its kind in the archaeological sector for Highways England and enables us to develop direct relationships with archaeology contractors, developing greater efficiencies. We look forward to working with the successful suppliers."

Headland joined the RSK group in 2019, making RSK one of the largest providers of archaeological services in the UK. Headland's 170-strong team has an in-depth understanding of commercial archaeology and has practical experience of participating in major construction schemes. Recent projects include HS2 and the A14 Cambridge to Huntingdon Improvement Scheme, two of the largest archaeological projects in Europe.

In addition to its expertise in archaeology and heritage services, Headland can uniquely provide a wide range of environmental, ecological and construction-related services to the client through other RSK group companies as part of the same contract, a combined package that clients are increasingly seeking.

"Our place on the framework cements our status as one of the UK's leading archaeological and heritage service providers," comments Headland Managing Director Russel Coleman. "There is the potential for a wide range of opportunities from our positions on both lots 2 and 3 and we look forward to completing these projects to the high standards Highways England expects from us."

For more information, please contact Andy Boucher.