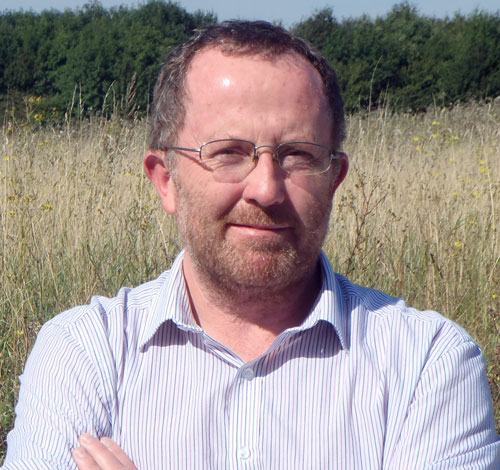 03 Oct

Headland Invests in the Future

Having successfully steered through the recession, we are now focussed on planning ahead and adapting to new trends in our market. As part of that, we have selected key sectors and locations within the country for investment. This takes the form of people in key roles, buildings with the right facilities, a new fleet of vehicles and IT and survey equipment upgrades.
All our offices have been experiencing high levels of demand. Our North office in particular has been recently involved in large scale road projects and we have as a result recruited 25 archaeologists (from site assistant to Project Officer grade) on fixed-term contracts. This has also created capacity for permanent positions to be filled in all three offices. First up are the staff recruited into the Contracting department:
Michael Tierney, Project Manager (South & East)
With 30 years of experience as an archaeologist, Michael brings a real wealth of skills to the company. This journey began by gaining extensive field experience in Ireland and the UK. Michael went on to supervise field teams and to work as a lecturer at the University of Lampeter. His publication record is excellent; covering numerous individual projects as well as picking up on more expansive, regional themes. He has also completed works on nationalism, national identity and how archaeology can interweave with politics. He ran a company during the Celtic Tiger period in Ireland, running large infrastructure projects among others.
Emma Tetlow, Project Officer (South & East)
Emma has recently returned from a 4-year period working in Qatar. She has extensive experience as a field archaeologist, running complex large projects. Emma is also a highly accomplished environmental archaeologist and geoarchaeologist with impressive publication records in both subjects. Currently, Emma is leading the works on the Staffordshire Area Improvements (Rail) scheme, upon which we are proud to be working with the Staffordshire Alliance on Network Rail's £250 million Stafford Area Improvements Programme. Emma is utilising the skills she developed as Archaeological Clerk of Works on Europe's largest windfarm (Clyde windfarm) working previously for Headland North.
Simon Sworn, Project Officer (Midlands & West)
With 15 years of experience in commercial archaeology, and having been a Project Officer since 2005, and Senior Project Officer since 2012, Simon has well-tested archaeological and people management skills. Much of this experience has been gained in the West Midlands, including both Herefordshire and Worcestershire (where he has worked since 2003) including major projects within Worcester, Hereford and the Lugg Valley. Simon has recently been running a major trenching project near Swindon, involving Romans & the Bronze Age.
Robert Blackburn, Project Officer (Midlands & West)
Robert has worked in commercial archaeology around the UK for over 15 years. For the last 8 years he was a Project Officer, working mainly in Wales and England. His team-working and team-leading skills have been shaped by this experience and he has also gained extensive experience of producing commercial reports and identifying landscapes and artefacts.