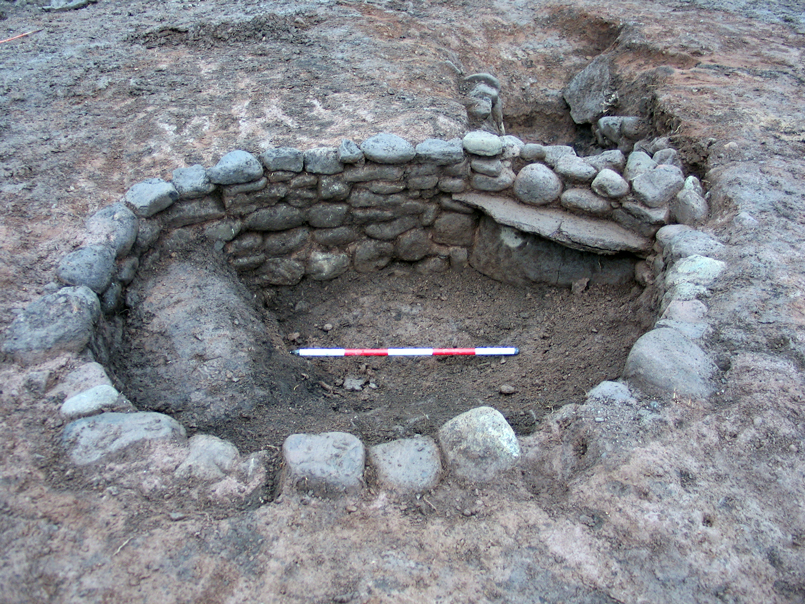 24 May

Tales of the Unexpected

Kirsty Dingwall of Headland Archaeology presents a talk on recent analysis of a site in Perthshire

During upgrading works to the A9 Loaninghead Junction, a variety of archaeological remains was unexpectedly encountered in the vicinity of Peterhead Enclosure: a cropmark site of probable Iron Age date. A team of nine archaeologists from Headland North East office excavated the site for I & H Brown in 2010.

Post-excavation analysis has recently been completed, combining extensive environmental evidence with bone analysis and radiocarbon dating, and has produced some interesting results. The enclosure was found to be post-medieval in date, but the site also contained two well preserved souterrains; underground chambers most likely used for storage. A group of three long cist burials was also discovered. The level of preservation of the souterrains, the presence of the cist burials in close proximity to a Class I standing stone and the evidence for late reuse of the souterrains for grain processing all make this an intriguing and valuable site in the corpus of Perthshire archaeology.

Kirsty Dingwall, who directed the excavations, will be giving a talk as part of Perthshire Archaeology Month. PAM offers a packed programme of events, guided talks and demonstrations featuring the rich archaeology of the area. The talk will allow the results of the work to be disseminated to interested members of the community and professional archaeologists alike.