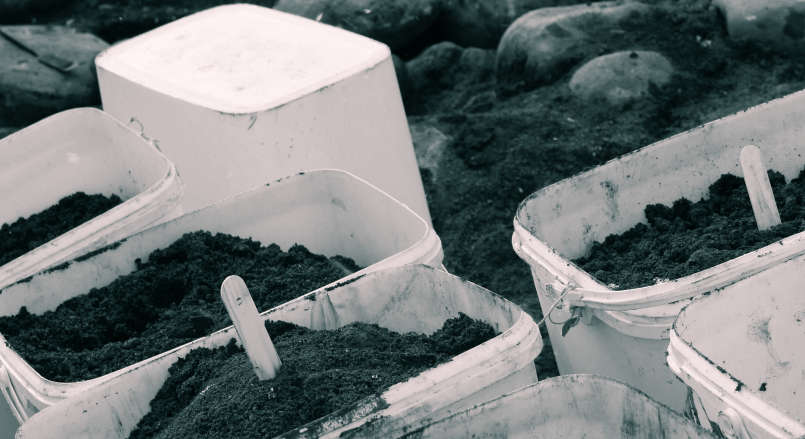 18 Dec

New Additions to the Post-Excavation Team

You may have seen a few job advertisements from us recently looking for geoarchaeologists and other post-excavation roles. Headland have continued our expansion of our post-ex capabilities since our last blog and today we have two new additions to the Headland post-ex team to introduce.

In April 2020, Dr. Michael Wallace joined us as the environmental manager to coordinate our increasing environmental workload, particularly on big projects like the A14 Cambridge to Huntingdon Improvement Scheme. He came with over a decade of experience in archaeology and was a Research Fellow in Early Crop Agriculture at the University of Sheffield where he pioneered geometric morphometric techniques for the study of ancient barley varieties.

He joined us at a particularly interesting time; not only was COVID-19 pandemic radically changing our work practices but the office where Michael was based, Yorkshire and North, was also moving premises from Leeds to Cleckheaton. Despite these challenges Michael has adapted and become a key part of the team, helping to set up our new facilities which include a post-ex processing lab for his team, something which our previous office space did not have.

We also recently welcomed Kate Turner as a Senior Environmental Specialist responsible for the assessment and analysis of archaeobotanical material as well as co-ordinating the environmental programme from the Silsoe office. She has considerable experience dealing with archaeobotanical material, but also in the fields of malacology (mollusca), geoarchaeology, tephrochronology and pollen analysis.

We are expecting more additions to our team in the new year which will expand our capability in the area of geoarchaeology; a multi-disciplinary approach that uses the techniques and subject matter of geography, geology, geophysics and other Earth sciences and applies them to archaeological material. Headland has noticed an unprecedented increase in the demand for geoarchaeological work in our tenders and so we have accordingly scaled up our capability.

This all part of a larger push to expand the post-excavation section over the past few years; since 2018 we have gone from 9 post-excavation staff to 19 by the end of 2020 and are expecting it to rise to 21 in 2021. This allows us to not only take on more post-ex work but also to offer clients a more diverse range of in-house services.