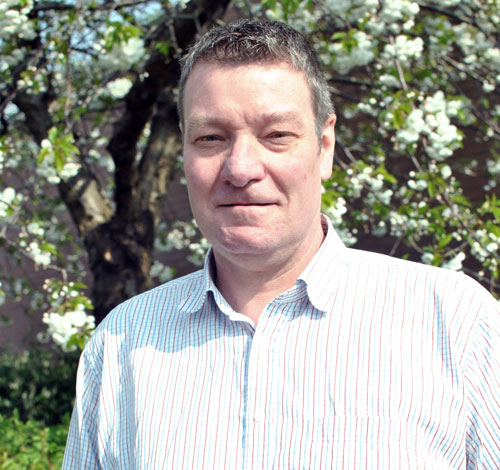 01 May

Headland Continues to Expand – New Key Appointments

We have recently welcomed 12 news employees, including a UK expert in Geophysics and a Maritime consultant.
Alistair Webb, specialist in geophysical surveys, and maritime heritage consultant Trevor Draeseke have joined the company as we look to expand our teams across our network of offices.
Alistair will be working across the company on geophysical survey projects, as well as other developer-funded archaeological field projects. He brings more than 25 years' experience to the role and has worked with a vast range of organisations in the public sector as well as commercial companies.
Trevor's expertise has taken him across North America and Europe, and he has most recently been working on projects across the Swedish Baltic Coast in his role with the Swedish Maritime Museums. Headland is keen to grow the maritime and marine arm of the business and Trevor's appointment is central to this development.
Teams across the company have also been strengthened in recent weeks. In Hereford and Luton there are five new members of staff across the field teams, while in the Scottish office in Edinburgh, we have added five employees to our field team which improves and enhances our ability to deliver fieldwork but also post excavation services.
We continue to attract talent from all over the world and we have a number of international employees. As part of this recruitment drive we have also welcomed illustrator, Rafael Maya-Torcelly, who has moved from Spain to join the team as we look to address our capacity for delivering reporting.
The appointments follow the release of the company's recent financial statement which demonstrates substantial growth in the last year, securing £4.5m in new business and boosting a turnover of £3.3m.
These figures are the result of careful planning through the recession, ensuring the company is working efficiently while focussing on large scale infrastructure projects.
Tim Holden, managing director of Headland Archaeology, said: 'It's reflective of our strong performance that we are able to recruit this number of staff across our office network.'
'Alistair's knowledge and expertise is well-known throughout the UK and further afield so it's encouraging to have him on board and the team are looking forward to learning from him. Similarly, Trevor's appointment in our Maritime and Marine team has come at an exciting time as we look to develop that area.'
'We are employing staff at all levels of the business, ensuring we have the right people in the right roles to work on the various projects we are involved with up and down the country. We anticipate our work load will increase by about 20 per cent over the next year and we have had put in place a strategic plan which allows us to comfortably manage that increase.'
'There is a number of large infrastructure projects in the pipeline which will require archaeological work. By investing in our staff resource now, this puts us in the best position to carry out the vital part of these projects when they get off the ground.'