11 Apr

England, here we come – ready or not

As we saw in the introduction to this series of Headland highlights we started out in Edinburgh in 1996 but we were never just a Scottish company and, from the very start, we not only worked in Ireland and Northern Ireland but also across the north of England: Northumberland and Yorkshire, for example, are no further (and indeed are often nearer) than sites that we would be working on in the north and west of Scotland. Expansion into the English market, therefore, was just a matter of time (and a not inconsiderable amount of energy)……

Following on from major road schemes undertaken in Scotland and on both sides of the border in Ireland, Headland rapidly built a reputation for working alongside construction companies on the larger infrastructure projects, such as the Waterford bypass (2003), the A1 Newry and the A4/A5 Dungannon road schemes (2005),  the N6 Galway to Ballinsloe (2005/06), the N9 Kilcullen to Carlow and N7 Nenagh to Limerick road schemes (2006), the Upper Forth Crossing (2006) and the M74 Completion Project (2008/2009) to mention but a few. We were less well-known in England and wanted to rectify this through a network of offices designed to demonstrate full UK coverage.

Our first venture in England was through the acquisition in 2010 of Archaeological Investigations Ltd based in Hereford. This was a unit with a great reputation for work within the medieval city of Hereford and across much of the Midlands and West. Archaeological Investigations Ltd had a strong client base and we felt that the two companies complemented each other well, both in terms of geography and skill sets.
The following year Headland opened a second English office, initially as just two desks in one of our client's offices in Leighton Buzzard. Under the newly appointed regional manager the office grew to the point where we needed our own premises and so we duly moved to a more rural venue in Wrest Park, Bedfordshire – where, coincidentally, we share a designed landscape with English Heritage's archaeological collections store.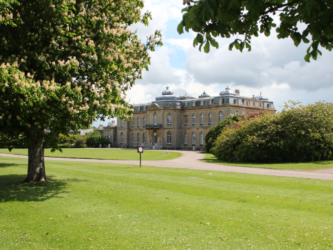 The two English offices had been a combination of planned expansion and the taking advantage of opportunities as they arose, but looking at the map of the offices across the UK there was an obvious gap in the north of England. As often happens, an unexpected opportunity arose in 2015 and we recruited yet another experienced regional manager, this time with a team of geophysics specialists quickly following. This now gave us full national coverage from which we have been able to take advantage of both the boom in house construction and the wave of infrastructure projects such as the Thames Tideway project in London and the A14 improvement scheme, Cambridgeshire.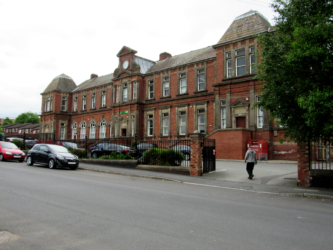 From our three English offices, Headland is well positioned to service projects and provide our clients with everything from initial consultancy for feasibility, through to fieldwork and post-excavation analysis and publication.