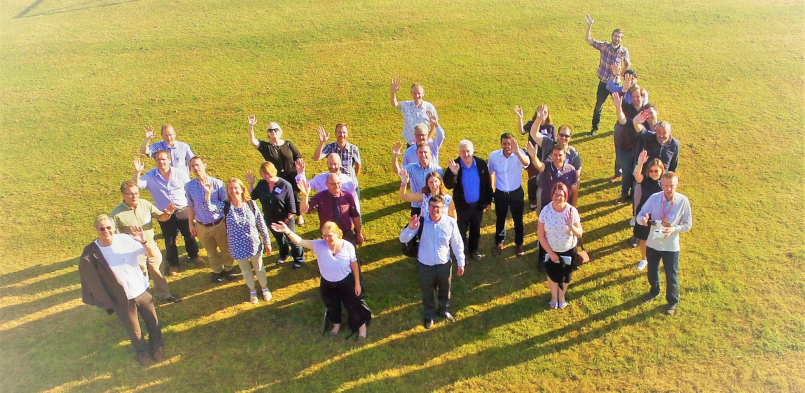 21 Sep

Partners in Crime! MOLA Headland Infrastructure delivers at murder mystery boot camp.

The large infrastructure projects currently on the horizon offer some huge opportunities for companies like Headland Archaeology but they can not be undertaken lightly. Clients are increasingly asking for joint working between companies to provide not just scale but also strength in the field and at management level alongside a broad specialist skill set. The client also needs to be certain that behind the scenes the support staff and processes are all in place to accommodate these multi-million pound projects.

The recent boot-camp at St Neots was a chance for the MOLA Headland Infrastructure team to get to know each other and for us to learn from projects such as the A14 Cambridge to Huntingdon Improvement Scheme. The needs of this project mean that our team was required to coordinate numerous sub-contractors and over 250 archaeologists and specialists from the UK and mainland Europe.

The boot camp took place over a full week with daytime team building activities and presentations as well as evening socials. On the serious side were presentations of managing NEC contracts, and the admin involved, the importance of record keeping and of course the structure of the MOLA Headland Infrastructure team – who is responsible for what! The Management and Business Support team were able to inform us about the methods tried on the A14 and what worked best for us – we intend to learn from our experiences!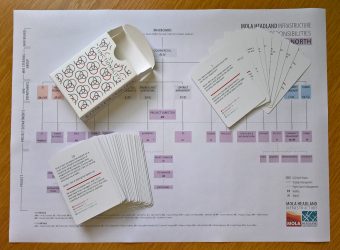 On the fun side we had our 'Functionality' card game (Patent pending!!) which got people talking as well as practical team building exercises in the grounds. In fact we should boast that on the main exercise we smashed the previous course record that had stood for four years by one of the corporate teams that frequent the events centre. So clearly, our joint team are already well versed in problem-solving complicated situations. Now that we all know each other much better this should only get easier.
And what of the murder mystery? – well no major bonding event is complete without one – it turns out that some of us are more comfortable than others with role playing and audience participation, but we got our man in the end!