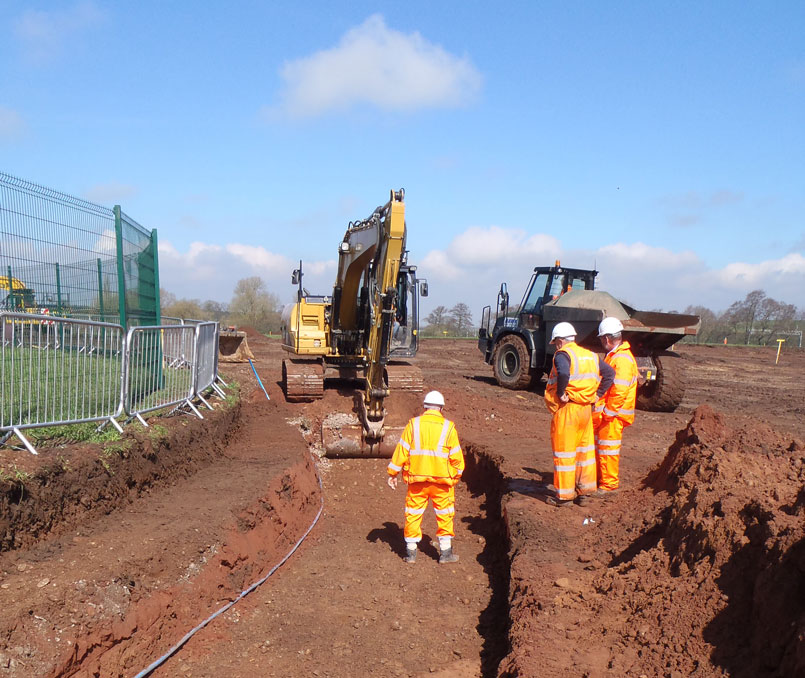 28 May

Headland Working Alongside the Rail Industry's First 'Pure Alliance'

We are proud to be working with the Staffordshire Alliance on Network Rail's £250 million Stafford Area Improvements Programme.

The programme will provide improved capacity and performance on the Stafford section of the West Coast main line through the delivery of three key projects – linespeed improvements between Crewe and Norton Bridge (completed this March); resignalling Stafford Station and the surrounding area; the construction of six miles of new railway including a new flyover, road/river/footpath diversions, 10 new bridges and one bridge enhancement, the diversion of two high pressure gas pipelines by National Grid and major environmental mitigation works.

Delivering the improvements is the Staffordshire Alliance – a partnership of Atkins, Laing O'Rourke, Network Rail and VolkerRail, working as part of the rail industry's first 'pure alliance' – a new collaborative contract that will help transform the delivery of rail infrastructure projects in the UK.

Working alongside the Alliance are Headland, who are currently supporting the enabling stage of this important infrastructure scheme and have revealed some significant Neolithic Pits containing sherds of diagnostic grooved ware. Parts of the scheme have the potential to contain interesting palaeo-environmental remains, as they lie close to ancient watercourses and other parts lie relatively close to known Roman period pitting activity. We look forward to working on this scheme and will bring more updates on the remains encountered as we have them.

For further information about the Stafford Area Improvements Programme, visit NetworkRail.