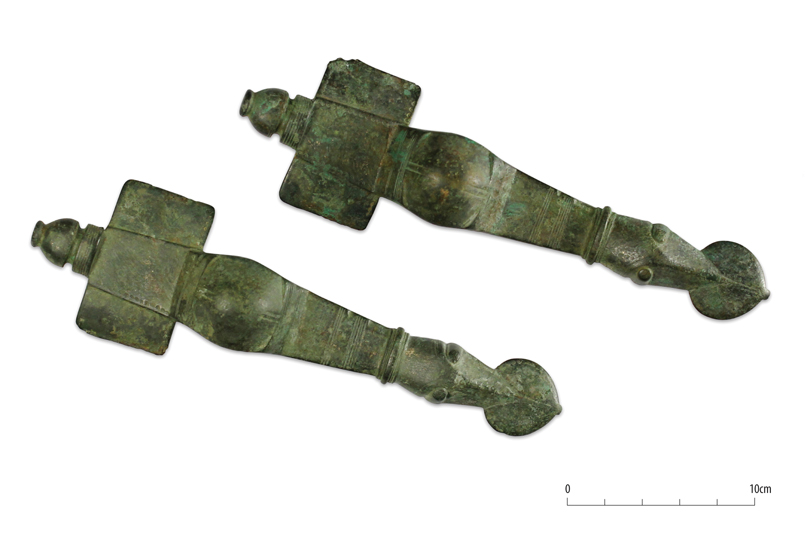 25 Jun

Romano-British settlement at Haverhill, Suffolk

Headland Archaeology's South & East team are undertaking excavation of a Romano-British settlement at Haverhill, Suffolk. The work has already attracted some positive attention in the local press: Haverhill Research Park and Haverhill Echo.

Evidence revealed suggests the multi-phase site is centred around a hilltop rectilinear settlement enclosure. A number of droveways feed into the enclosure from the north and south and finds of animal bone (although poorly preserved) indicate that these people were farming livestock. An area to the south and east of the enclosure contains the remains of rectangular buildings, a single roundhouse and quarry pitting. After these went out of use, these areas appear to have been reorganised into a more open landscape with a series of large land boundaries and wider droveways heading across the site. One of these later Roman ditches was re-cut in the post-medieval period, suggesting that it must have survived as a boundary for many centuries and indeed influenced the layout of the field boundaries shown on the Tithe map of 1840! We have also revealed evidence of late-medieval quarrying, demonstrating that this land has been occupied and revisited one way or another for the last 2000 years.