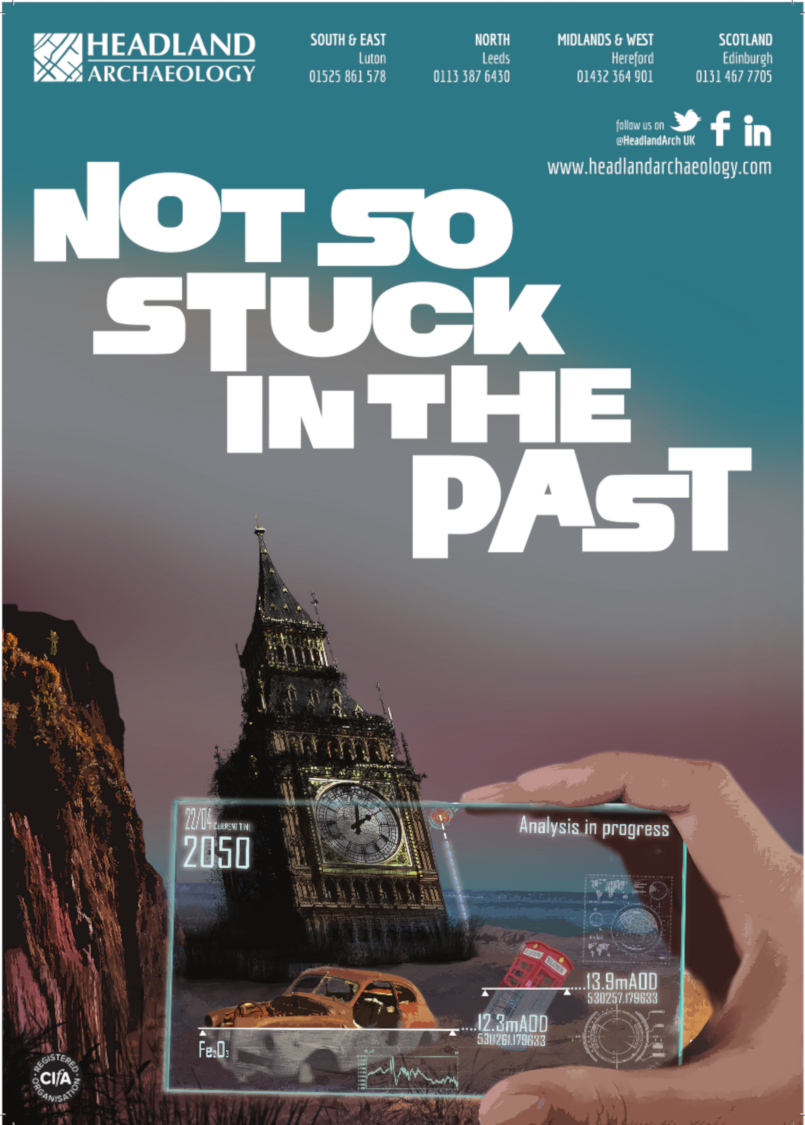 23 Aug

Not so stuck in the past

Every year we try to generate a bit of energy around the CIfA (Chartered Institute for Archaeologists) Yearbook back page and most years we open it up as a competition to the staff with the lure of a big money prize. This year we wanted something that reflected Headland's forward thinking. We chose 'Archaeology 2050' as the theme and asked the question: what will archaeology look like in the future? How will it be different and which bits might stay the same?

We had some pretty creative, indeed spectacular, entries (often just concepts and doodles) that we let our graphics team loose on. This year our winning idea was submitted by Consultancy Manager Tom Janes who was inspired by a famous scene from 'Planet of the Apes'. OK! our illustrator (Rafael Maya-Torcelly) swapped Big Ben for the Statue of Liberty and we think it is one or our best. As for 'Not so stuck in the past' – whoever thought of that was clearly a genius!

It seems we are not the only people who like our back page splash of colour, never too serious but always talked about. So this year we were thrilled that the Publishers, Cathedral Communications, decided to run a full page item celebrating the Creative graphics over the past 12 years – thanks guys and yes! Now we have enough for a calendar – watch this space!