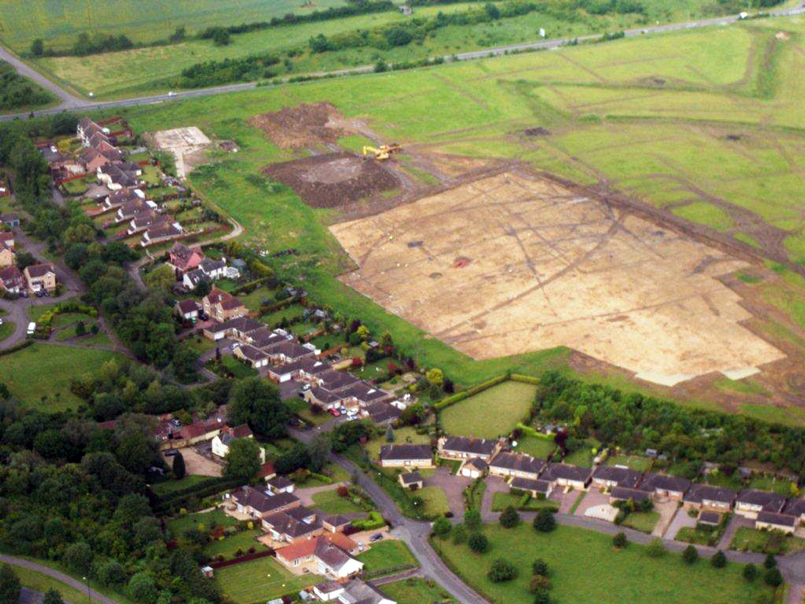 20 Jul

Interview with BBC West Suffolk radio

Headland Archaeology Project Manager James Newboult was joined by our client Nic Rumsey of Carisbrooke Investments for an interview with BBC West Suffolk radio. The interview will feature in two programmes. The first will be aired between 7:15 and 7:30 on Monday 9th July and the second will be on Lesley Dolphin's programme on the same day between 12:30 and 16:00. The interview is also available on the Haverhill Research Park website.

Headland Archaeology is undertaking an excavation of a multi-phase Romano-British farmstead in advance of the construction of Haverhill Research Park, Suffolk. The interview will deal with the background to the scheme and the results of the excavation so far.

The site is located on a hilltop within a few hundred metres of a Roman road which runs between Colchester and Cambridge. In the interview we see how the line of the road can still be seen in the modern landscape and consider the location of the site in relation to this important route.

The latest evidence from the excavations includes a Romano-British urned cremation burial and a medieval quarry pit containing waterlogged preserved timbers. The quarry pit, with its excellent conditions of preservation, represents a valuable resource. It will make a major contribution to the story of the site, potentially telling us about timber buildings and structures from the past. The cremation adds a new dimension to the site; it tells us how people on the farmstead were caring for their dead, following certain rituals to mark the passing of relatives.