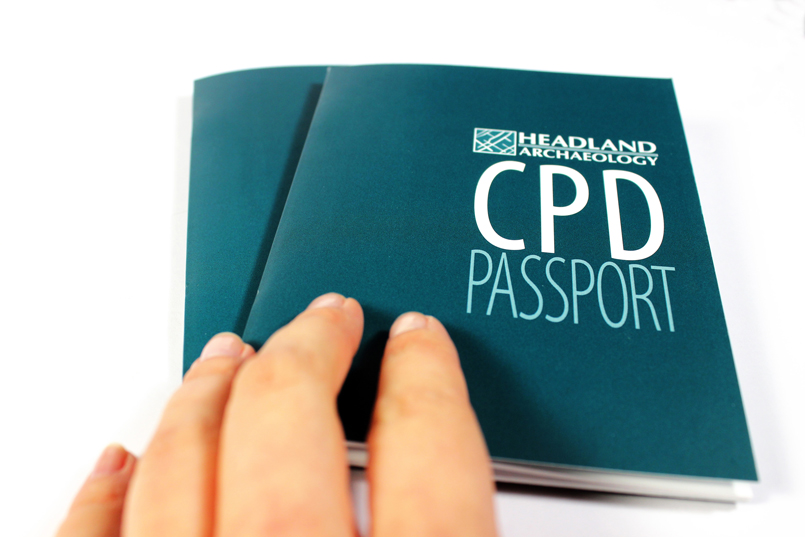 24 Apr

Headland Launches New CPD Passport Scheme

Being more proactive about training – providing our clients with well-trained and motivated staff

Commercial archaeological projects are often high pressure environments requiring multi-disciplinary input. We want to ensure that we match the right people with appropriate skills to the right jobs. Key to the success of this is ensuring that all staff take their professional development seriously and that company management is committed to providing support and training opportunities.

As a CIfA Registered Organisation and in line with our responsibilities to ensure a well trained work force, we operate a PDP/CPD system. We have done so for several years. Some people use it religiously while others reluctantly dust if off the day before annual appraisal. We wanted something more proactive that would help us focus both our formal training and also allow us to take advantage of situations – giving our staff the experience they need and finding opportunities for them to work alongside people who have the skills they would like to acquire.

The CPD Passport is designed so that our teams can keep them in their tool boxes – close to the day job. They are now a part of our induction pack for every new employee.