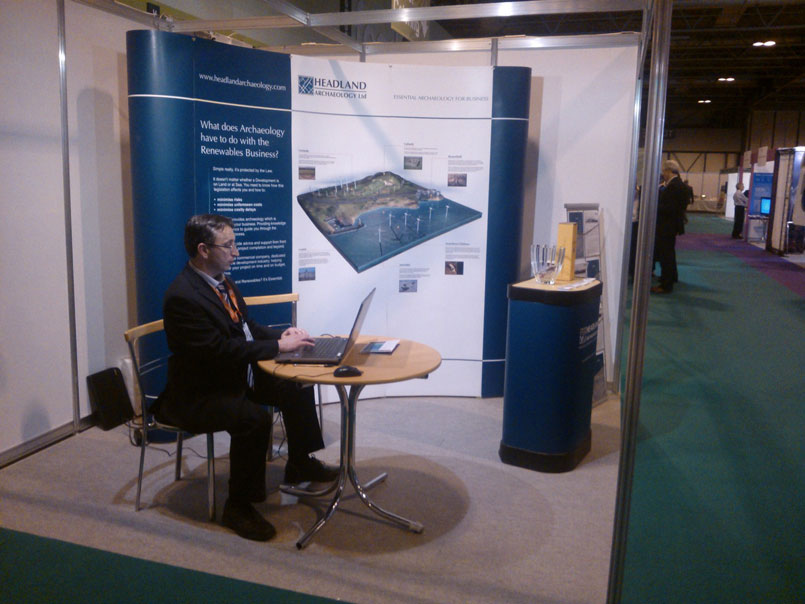 27 Nov

Headland Attends Major Industry Events

We have had a busy couple of weeks attending major industry events. Our consultancy team attended the RenewableUK 2013 in Birmingham where we took a stand for our fifth year. Congratulations to Sarah Gudgin from Pegasus Environmental who won the malt whiskey.

Birmingham was the place to be in November, since our Midlands & West office team attended the HS2 Meet the Buyer event at the NEC venue. Meanwhile, our Scotland office team attended the Road Expo event in Edinburgh.

We were delighted to meet so many of our existing clients; but also get the opportunity to talk to potential clients about our expertise not only in cultural heritage consultancy for onshore and offshore wind farms but also our archaeological contracting services in advance of major construction projects.