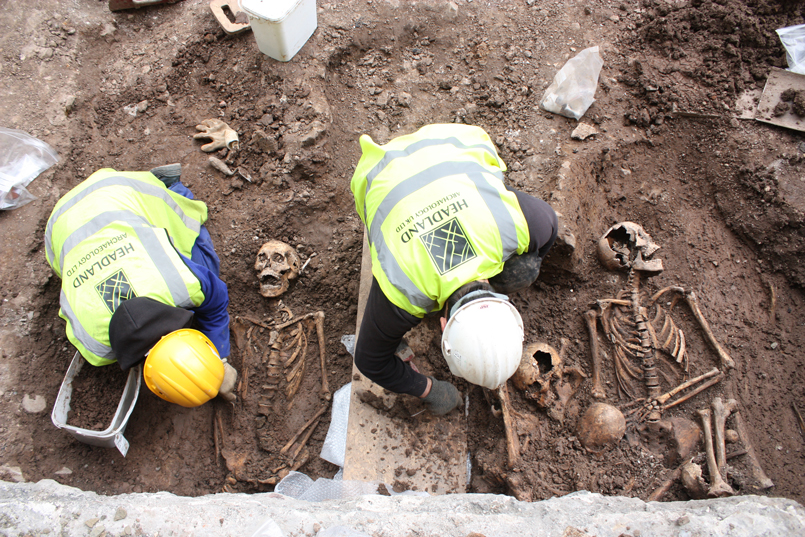 09 May

Eight More Skeletons Discovered on Site of Medieval Knight's Grave

Following on from the discovery of a possible medieval knight's grave during works for the Edinburgh Centre for Carbon Innovation, eight further individuals have been discovered in close proximity. The burials, which include one adult female and one child skeleton, lie within an old wall foundation. The archaeologists on site believe the group could be from a single family and be evidence of a familial plot.

Ross Murray, who is directing the excavations, believes the new discoveries are likely to be the relations of the knight found a few weeks previously. Scientific analysis will be undertaken as part of the post-ex process to test this theory. In the meantime, the number of burials discovered is hitting high double figures, providing a huge amount of data about the population of Edinburgh in the medieval period.