11 Oct

Andy Towle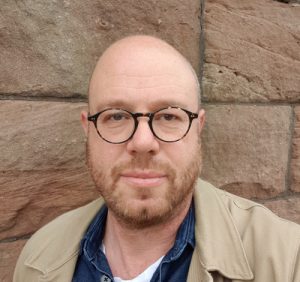 BA (Hons) MA PhD MCIfA
andy.towle@headlandarchaeology.com
T: 01928 728 146
Andy Towle
Consultancy Director
Andy has over 27 years' of professional archaeological experience in the UK and beyond, gained in both the public sector and in consultancy. His early career predominantly included fieldwork in the UK, but he has also worked in Pakistan, Norway, Algeria, Sicily, Northern Italy and Syria. He was a teaching assistant at Nottingham University and completed his doctorate there in archaeological material science in 2002. He has published results of his work and presented findings to both academic audiences and the general public.
Since 2003, Andy has worked on residential and commercial property developments, linear infrastructure projects for road, rail and energy clients and mineral extraction schemes. For most of his consultancy career, Andy has been based in and worked on projects in England and Wales.
As director of the consultancy team at Headland, Andy is responsible for the management of programmes of work relating to the historic environment, helping to identify, evaluate and resolve constraints and provide sustainable solutions that allow developments to proceed on clients' projects. The range of services offered by Andy and the consultancy team include risk appraisals and due diligence ahead of land purchases for building development; desk-based assessment; historic building surveys and full environmental impact assessments (EIA).