11 Jan

Learning and Developing at Headland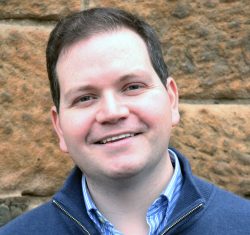 Headland is pleased to announce the recent appointment of James McCaffery in the role of Learning & Development/Training Coordinator. As we expand we have taken this, initially part-time, position and turned it into a full time role. This a part of our plan to grow the learning and development department in order to improve how we support our staff on increasingly large projects. In his role James will be responsible for the continuing delivery of our award-winning Headland Modular Training Program to all offices, as well as supporting and facilitating the further development of Headland's training culture.
With over 8 years of experience in learning and development he has a proven track record in delivering learning interventions to all levels of staff and management. This includes designing and delivering mandatory training e-resources, competency frameworks, career pathways, performance appraisal training, leadership programmes, modern apprenticeships, and the coaching or mentoring of staff of managers and staff undergoing organisational change. He is a Associate member of the CIPD and has had previous experience delivering learning events organised by the South East Scotland People and Organisational Development (POD) Group to practitioners in the private, public, and voluntary sectors.
He has passion for Learning and Development because it empowers people to make a difference and allows them to fully understand their unique contribution to the world. He believes it can make a positive difference to the quality of management decisions and how the workforce is managed, by improving employees experience of work to not only increase their knowledge and, skills but ultimately their own productivity, health and wellbeing.
Coming to us from NHS Lothian James has always been interested in history and archaeology, when asked what appealed to him about working in the heritage sector he said  'I find learning how past societies changed and evolved over time fascinating. It puts our current societal problems into a wider context and demonstrates how adaptable and innovative people can actually be, and the positive changes they can make.'
Welcome to the team James!